Remote work is for many copywriters a much better solution than writing in the office. However, it is important to remember that, just like the office space, the one at home must meet several criteria to facilitate the creation of texts.
The best solution is to have a separate room, where you can work peacefully and in focus. If you live, for example, in a studio apartment and you want to separate your work zone from your home zone, put up special dividing walls or screens. They will allow you to remove distractors, such as the TV, from your field of vision and create the right atmosphere for work.
Light sources – this is what you need to remember
The room should be well lit. If possible, place your desk by the window – natural light does not strain your eyesight. It is a good idea to install roller blinds in the window or hang curtains with which you can regulate the access of sunlight to the room. Sunlight falling on the computer screen or on your face will make it difficult for you to concentrate.
If you can't work by the window, make sure you choose the right overhead lighting. It should be white, but not too bright. It is best to install LED bulbs in lamps – they are not only energy efficient, but also give a subdued stream of light. It also cannot be too dark because you will strain your eyes unnecessarily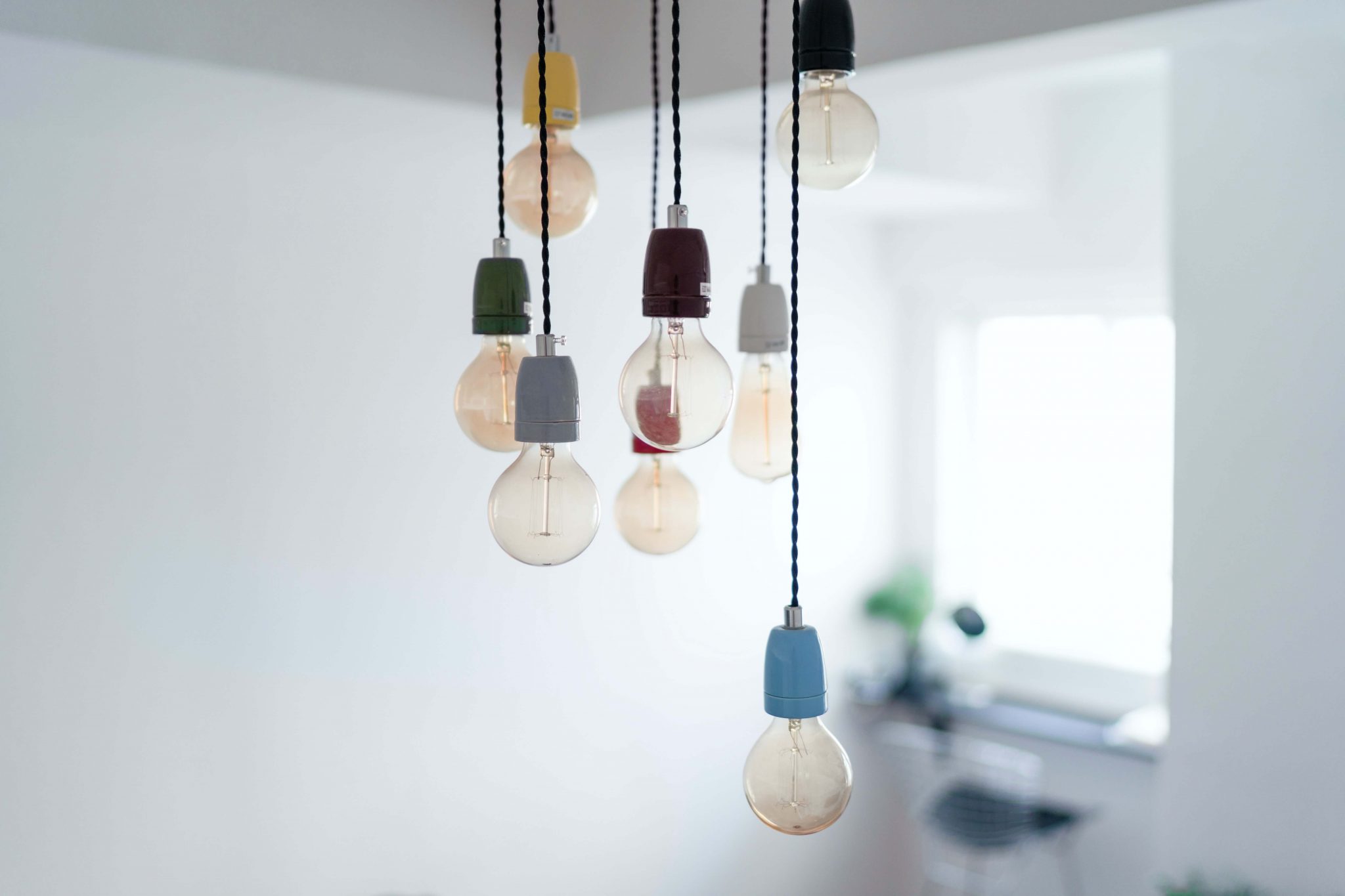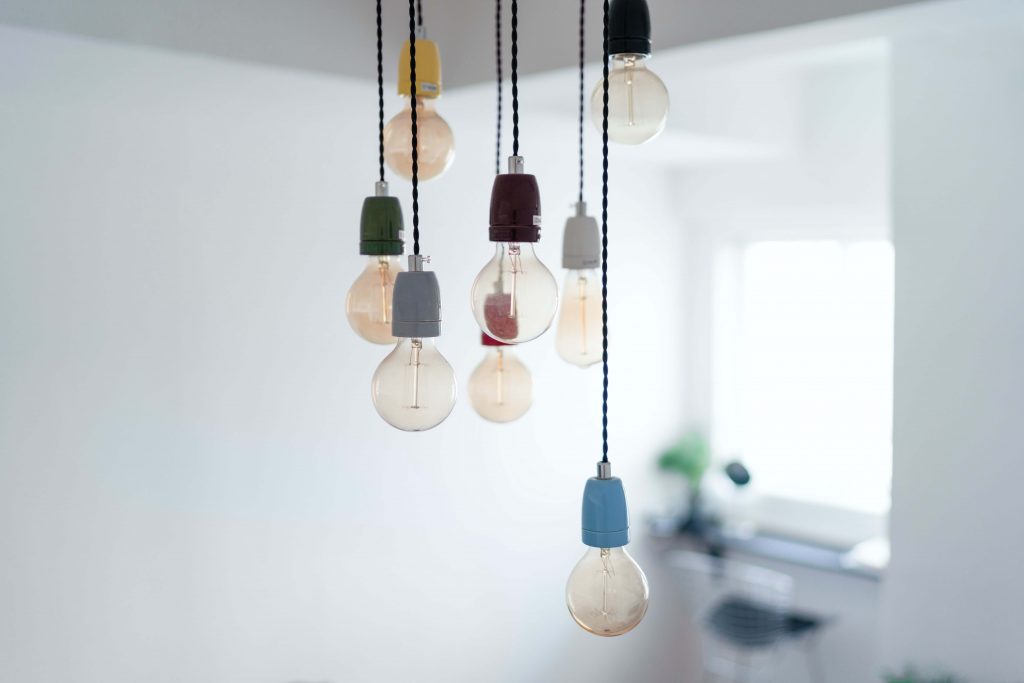 An important element is an office lamp. The light coming from it must be as natural as possible – otherwise you will struggle with eye fatigue and headache. If you are a left-handed person, place the lamp on the right side of your desk. Remember to point the bulb so that its light doesn't reflect off the computer screen and the smooth surface of the desk top. Natural lighting will make you more focused.
In the case of a desk lamp, its functionality is also important. First of all, it should not take up much space and guarantee freedom of movement. The light source must be adjustable. The NOVALAMP store offers a wide selection of such models.
Desk and chair – opt for comfort
Copywriter's work often involves sitting at a desk for several hours, that is why it is so important to make the workplace as comfortable as possible. The first element of a remote workstation is a desk. If your work relies on taking notes or you want to have documents or materials needed to create a text close by, choose a model with many cabinets and drawers to hold the most important things. We recommend forte desks, which are distinguished not only by functionality, but also classic design.
You can also choose a desk with height adjustment. Such a solution is healthy for your spine. While you write, you can change the height of the top, and some models offer the possibility to raise the top so that you can work standing up, which will also relieve your back for a while. Opt for stable models, preferably wooden, which can accommodate a laptop, keyboard (in the case of desktop computers), monitor, mouse and lamp.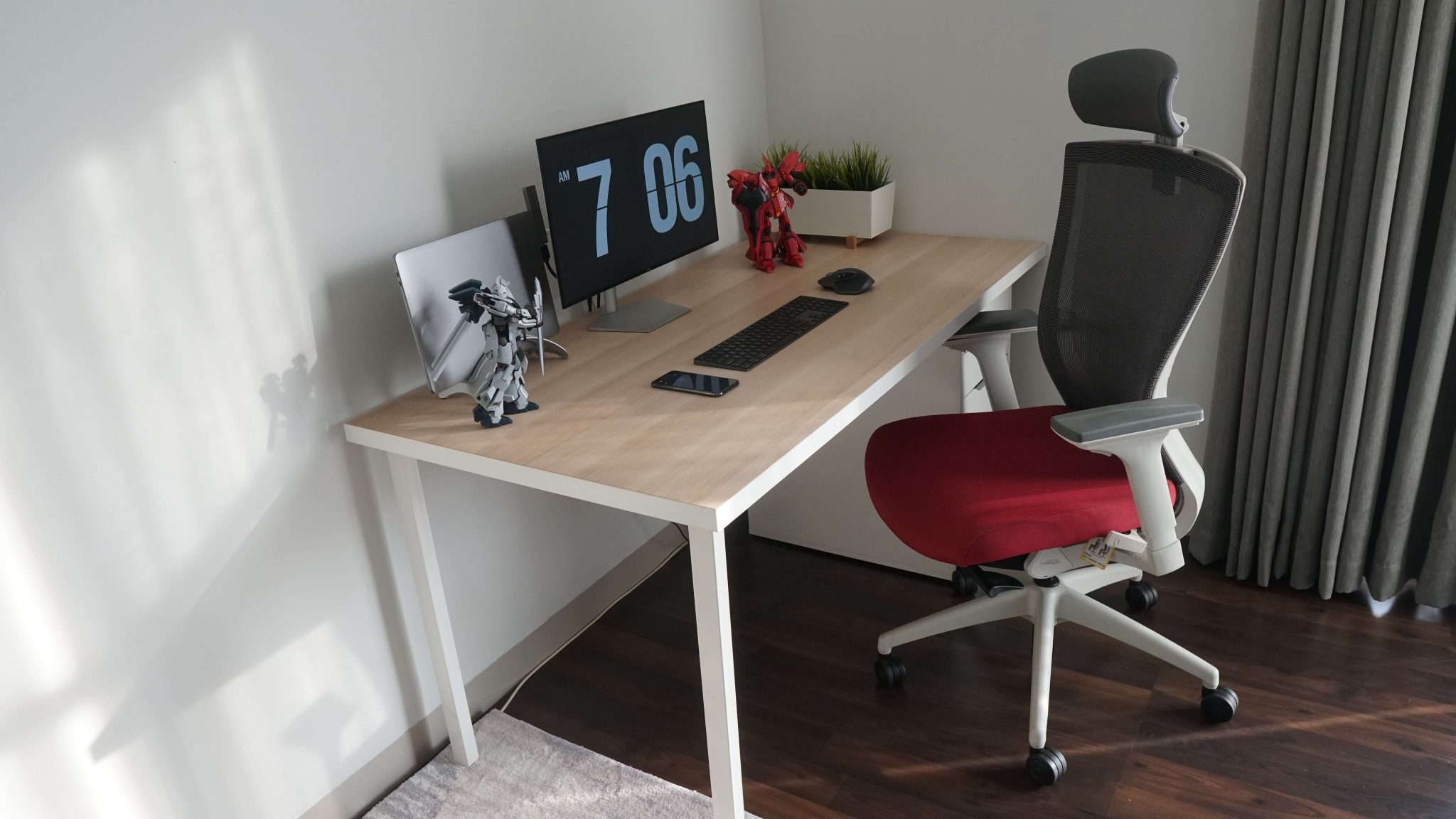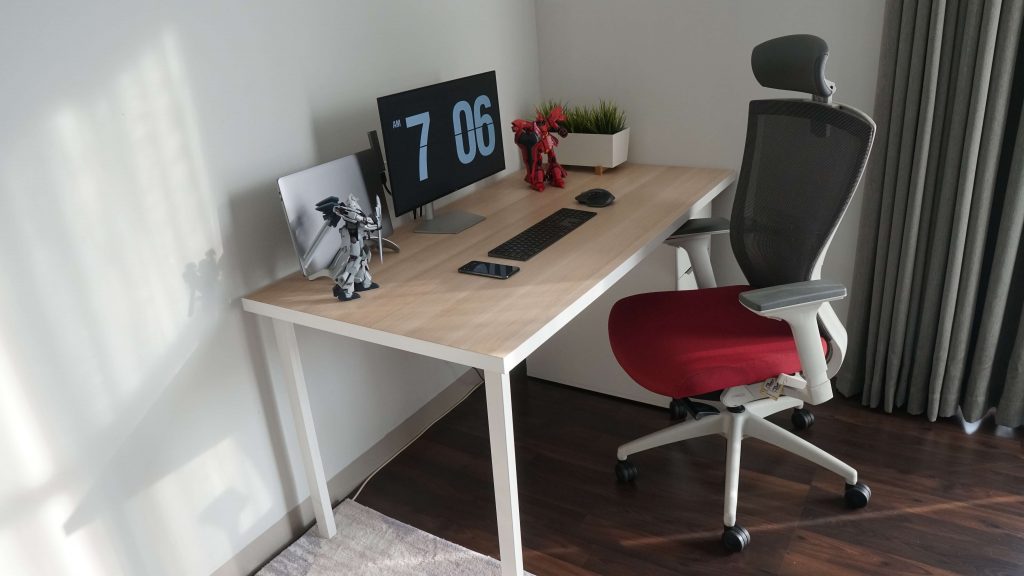 When it comes to chairs, it is worth choosing ones that are dedicated to office work. They have all the necessary facilities, so that hours spent at the computer will not be a burden on the spine and wrists. These include
adjustable seat height,
movable armrests,
the possibility of adjusting the angle of the backrest.
The chair must also be appropriately soft. It should be upholstered with a non-slippery material.
What about decorations?
The room in which you will be working should be devoid of flashy decorations that could distract your attention. The interior should be minimalistic, and if you care to introduce decorations, make sure they are subdued. You can include small plants, organizers, boxes or such things that will promote focus and creative writing. These can include posters with motivational quotes.
Your work space at home should be as functional and secluded as possible. Take care to remove items that may make noise or be overly conspicuous and thus unnecessarily distract you from your duties
Main article photo: Photo by Domenico Loia, source: unsplash.com